Optic Fusion and ISOMEDIA are excited to announce that they working together as IsoFusion. Due to a joint marketing agreement, both companies are now able to take advantage of each organization's strengths, to enhance the experience of customers and foster new business.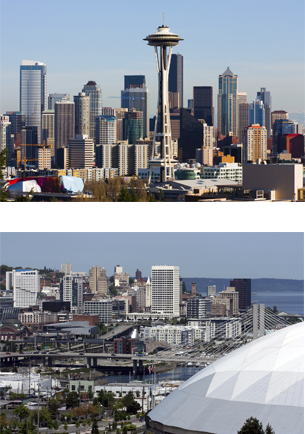 IsoFusion was created by two of the largest and most experienced Internet service providers in the Northwest; Optic Fusion and ISOMEDIA. The two companies' combined service offerings result in a stronger, more competitive services allowing for both companies to better manage customers and strengthen market efforts for their diverse services.
Optic Fusion, located in the heart of downtown Tacoma, Washington, has provided business Internet connectivity, colocation, and support services since 2001. Optic Fusion provides the highest quality of service to customers with world-class, carrier-neutral colocation facilities in both Tacoma and Seattle. Optic Fusion provides a high speed, low latency IP network with a 100% uptime guarantee. Optic Fusion has solutions for every business, including colocation, IT support, connectivity, and consulting. Optic Fusion provides expert consulting and IT outsourcing services for small to medium-sized businesses allowing you to focus on your products and customers, without having to worry about maintaining an in-house IT staff.
ISOMEDIA has been one of the leaders in Internet services for businesses in the Northwest since its Internet division was created in 1994. ISOMEDIA offers a complete range of Internet and IT services including fast, reliable Internet connectivity options, business-class phone services, dedicated and virtual private server options, gigabit fiber connectivity, dedicated wireless and more. ISOMEDIA's five colocation facilities are conveniently located across the Seattle area with data centers in Redmond, Bellevue and downtown Seattle. Each facility has superior connectivity, cooling, and power management systems to ensure your servers and applications are always viable. ISOMEDIA's range of services, network capacity, and customer-focused support combine to provide a high level of quality and service to customers.
Now with both companies working together, IsoFusion can provide the highest level of quality at a competitive price. IsoFusion is committed to providing unparalleled service and top of class customer support to every customer. IsoFusion is the best choice for your Internet and IT service needs.